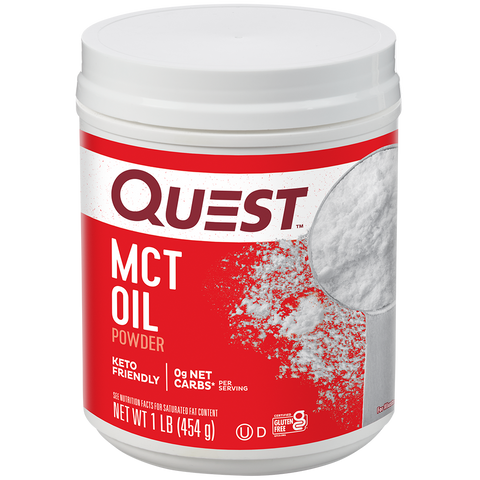 Quest MCT Oil powder is an efficient way to add a boost of essential fats to your favorite meals, Quest Protein Shakes, homemade creations or 'the classic' your morning coffee.
Due to global supply chain issues, Quest™ recently reformulated some of its products to contain soy lecithin and/or vegetable oil including soybean which is considered an allergen. The small amount contained within the product will not change the quality, flavor or texture of the product. We remain committed to using the high quality dairy-based proteins to help give you the amino acids you need.
The ZIP Code you entered was not found.
Please try again.
How FAST will I receive my Order?
Order by:
5pm
— Receive it
*
---
Shipping to another address?
QST-000883-1
Returns:
Unsatisfied with this item? Contact us directly and we'll make it right!!