Quest Foods and Diets for People with Diabetes
At Quest we believe the foods you crave should work for you, not against you. That's why our Pizza varieties have 20-28g of protein, 5-6g of net carbs and 1-3 g sugar per serving. And to keep your crunchy cravings fed, our Original Style and Tortilla Style Protein Chips have 16-20g* of protein with 3-4g net carbs* per serving. This is important for supporting the nutritious diets of consumers with diabetes because it allows them the opportunity to enjoy savory food without the typical compromises.
*varies by flavor and serving size of chips.
Quest Protein Chips
Savory cravings with 4g net carbs per bag.
18-20g

Protein*

4g

Net Carbs*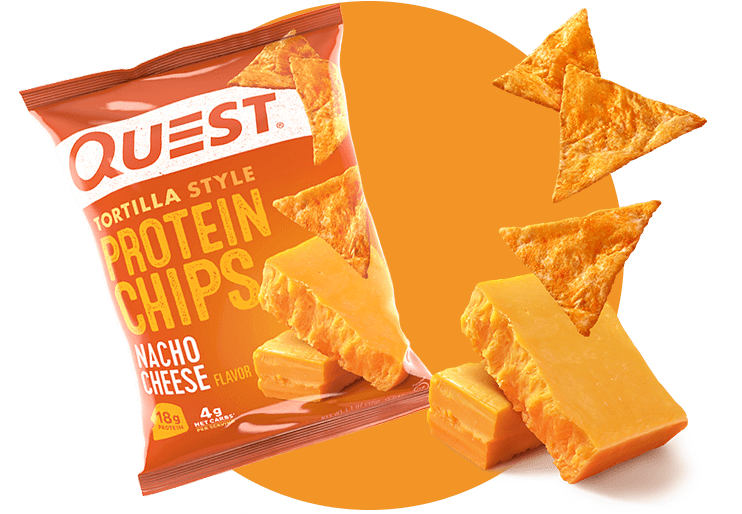 Quest Loaded Pizza
Enjoy a ton of toppings on a custom made flourless crust
22g

Protein*

5g

Net Carbs*

2g

Sugar*
*per serving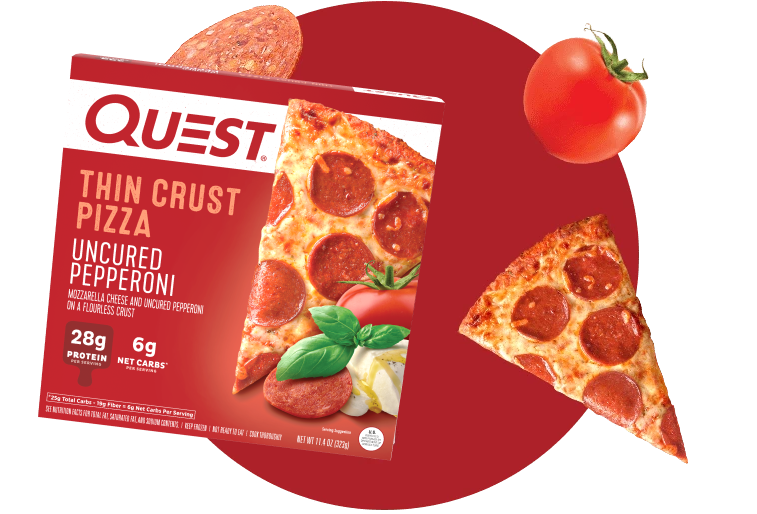 Our Metabolic Truth
Quest creates savory pizzas and chips with 16-28g of protein, 6g net carbs or less, and 3 g of sugar or less while keeping taste at the forefront.

We use complete dairy-based protein for a full amino acid profile.

We create custom inclusions like chocolate flavored chips and cookie chunks in our foods so that everything we add to our products fits within our overall nutritional standards.

We use FDA recognized fiber sources.
Helping Maintain Blood Sugar Levels
Diabetes is a disease that affects millions of Americans. People with diabetes should work closely with their health care providers in selecting healthy diets. Many people with diabetes will try to avoid certain foods containing refined carbohydrates and added sugars to help mitigate the potential for spikes in blood sugar levels. Quest Pizzas and Chips have 6g net carbs or less and 3 g of sugar or less, and use either zero- calorie or low-calorie sweeteners, which support diabetic diets by not causing large spikes in blood sugar.
Always Limiting Sugar
Every savory Quest food option has 3g of sugar or less which will make it that much easier when creating your next diabetic food grocery list. All you have to ask yourself is what savory foods are you craving?
View All Products
The nutritional information presented on this website is for educational purposes only. If you suffer from diabetes, always seek guidance of your doctor or other qualified health professional with any questions you may have about what nutritional products are right for you.