FAQ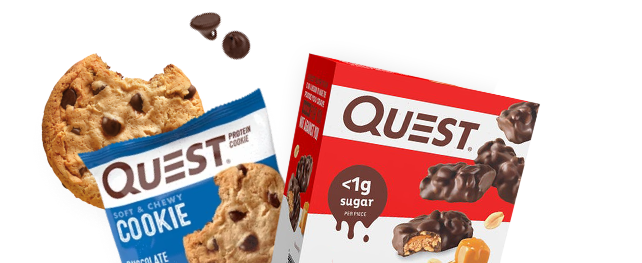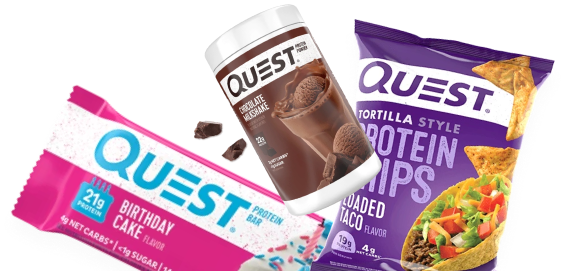 Who Should I contact?
If you know the extension of the person you are trying to reach, please call our front desk at (562) 272-0180.
Shipping and Delivery
Customers automatically qualify for free shipping if their order is between $65 and $199.99! Exceptions apply.
Some of our Quest products are highly sensitive to heat, even when the weather is cooler. In order for us to guarantee the integrity of these products, a Cold Shipping fee of $1.99 will automatically be added to the shipping cost at the checkout stage.
All orders between $65 - $199 qualify for FREE shipping! Any order above $199 will incur a shipping fee designated by the carrier.
Yes! We ship to both Hawaii and Alaska! Please be advised that an addition $8 shipping fee will be applied at checkout for these locations.
Currently, we do not ship internationally on QN.com. However, you can find our products on Amazon, bodybuilding.com, and vitaminshoppe.com which all have international shipping options.
Yes! We ship to both PO Boxes and APO addresses! Please be sure to select "UPS Sure Post" as your method of shipping to ensure your package arrives to you! *Free shipping rules apply*.
In order to ensure your favorite foods arrive to you intact, we'll be adding a Cold Shipping Fee of $1.99 to any order that runs the risk of melting on their cross-country journey.
An email will be sent to you automatically once your order is on its way to you. Didn't get the email? Contact our support team for further assistance.
We offer 100% satisfaction guarantee on our products. If you require a refund or want to swap out one flavor for another, please contact our support team. We'll find a way to help you out!
Manage My Account
Log in to your account to add/remove items from your auto delivery, change the frequency of your shipment, or update your billing information.
If you need to cancel an order, please contact our support team immediately at (888)212–0601.
Making Changes to an Existing Order
If you placed an order and need to update the shipping address, please contact our support team at (888)212-0601.
No. Once an order has been placed, we cannot add or remove an item. Please call our support team at (888)212–0601 should you have any addition questions regarding making item changes to your order.
Promos and Perks
With Subscribe & Save, you will receive a 10% discount off the list price on all eligible products. Standard shipping rates apply on auto-deliveries. There are no commitments, obligations, or fees and you can cancel a subscription at any time.
Yes! If you'd like to stay up to date on the most recent Quest Nutrition promotions, recipes, and health tips, please subscribe to our newsletter! *QN.com is not affiliated or partnered with any third party promotional company or website. If you are trying to use a promotional code that was not sent by questnutrition.com, it will show as "Invalid" at the checkout page.
Newsletter
"Quest Achievers" Program FAQs
The Quest Achievers Loyalty Program is a free rewards program that allows you to earn points for orders placed on questnutrition.com and for interacting with certain parts of our site!
Signing up for the Quest Achievers Loyalty Program is easy! Just create an account on questnutrition.com, and opt into the program! Once you've created an account, you'll be able to start earning points right away.
You can earn points for every dollar spent or by completing certain questnutrition.com interactions*
*Please see our Terms and Conditions for different interactions that can award you points
Yes! Our Quest Achiever Loyalty Program is broken down into three different tier levels* – the more points you earn, the higher you'll move up in tiers!
To redeem your Quest Achiever Points, simply go to your cart once you've added all items you wish to purchase. Choose which offer you'd like to redeem and copy and past the offer code in the discount area at checkout!
Unfortunately, you cannot use multiple discounts or promotional codes on one single order.
If you've just place your order, you will see your points generate once your order is fulfilled by our shipping team. If your order is showing as fulfilled but you do not see your points, please contact us at support@questnutrition.com or call us at (888) 212-0601.
The Quest Achievers program is a point program that allows our consumers to earn points for every order they place on questnutrition.com, and for also interacting on the questnutrition.com site! You can use these points to receive discounted prices on your qn.com orders.
The Quest Squad Loyalty Program is also a point-based program, however, these points are not redeemable on qn.com. Points are calculated based off Quest Squad Missions and are redeemable during certain redemptions windows within the Quest Squad Loyalty website.
Unfortunately, you cannot use multiple discounts or promotional codes on one single order.
If Quest Achiever points have not been redeemed and/or accrued for one (1) year, then your points will expire. We will first send you an email between 30 and 60 days to remind you to use your points before they expire.
Tier 1 – "Newbie"
Tier 2 – "Weekend Warrior"
Tier 3 – "Champion"
Description of Tier

Core – basic membership as approved by Quest Nutrition

Eligibility determined by annual spend and completion of onsite actions

Eligibility determined by amount spend and completion of onsite actions.

How to Qualify

Customer must create an account on questnutrition.com and opt into program

Customers must spend between $150-$299 annually and complete onsite actions

Customers must spend $300+ annually and complete onsite actions

How to earn Points

Customers must spend up to $149 annually and complete all onsite actions
Onsite actions include, but are not limited to Loyalty Campaigns, Engagement Campaigns, and Social Campaigns

Customers must spend between $150 -$299 annually and complete all onsite actions
Onsite actions include, but are not limited to Loyalty Campaigns, Engagement Campaigns, and Social Campaigns

Customers must spend $300+ annually and complete all onsite actions
Onsite actions include, but are not limited to Loyalty Campaigns, Engagement Campaigns, and Social Campaigns