Our Mission
Our Quest™ is to support you with delicious, athlete-worthy nutrition.
We use only quality ingredients to give you great-tasting food that isn't packed with sugar and net carbs. So our innovative, protein-forward recipes aren't just for athletes to enjoy - they're for everyone!
Our Philosophy
Setting the bar for protein-forward foods isn't just our Quest, it's our promise. A promise to keep innovating and supporting you on your Quest, and delivering great-tasting food you can make part of your daily workout or your daily life.
We create complete protein products, minimize carbs and sugar, and keep taste at the forefront.

We use dairy-based proteins to help provide your body with amino acids it needs.

We create custom inclusions like chocolate flavored chips and cookie chunks so you can enjoy every bite along the way.

We're constantly searching for new, cutting edge ingredients with metabolic advantages.

We use low-calorie sweeteners that are not metabolized by the body, don't spike blood sugar, and have a high digestive tolerance.

We use FDA approved fiber sources.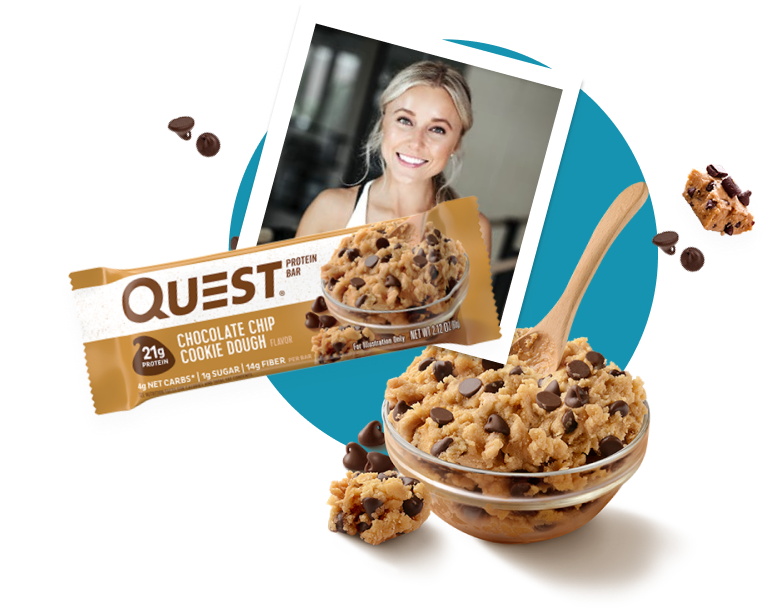 "I choose Quest simply because it's the best! The best protein to calorie ratio, very low net carbs, and ingredients I trust. With Quest, I satisfy my cravings while keeping my health on track - you don't need cheat meals anymore!" LINDSAY_DUNGEY (@LINDSAY_DUNGEY)
NASM CERTIFIED PERSONAL TRAINER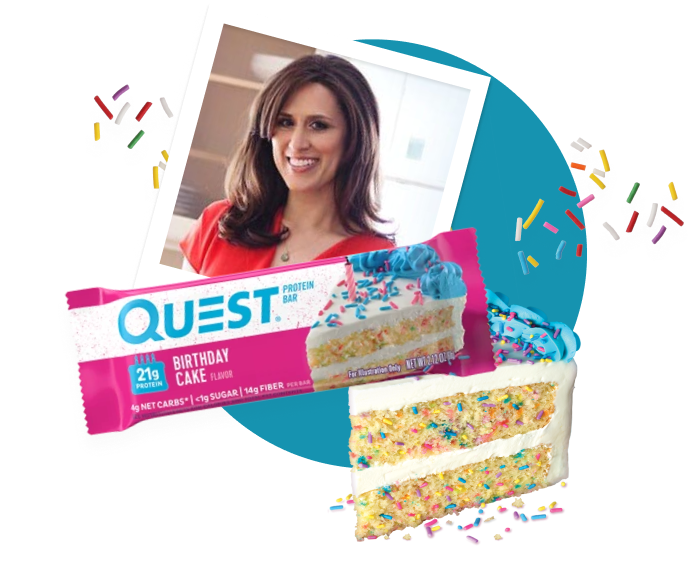 "I loved QUEST bars because it gave my patients the taste they were craving (like cookie dough) without the carbs or sugar. The bars also have enough protein and fiber to keep my patients full and satisfied. Over time, I came to appreciate the entire QUEST product line both for taste and their attention to responsible ingredients." KRISTIN KIRKPATRICK (@ KRISSYPICKS)
MS, RDN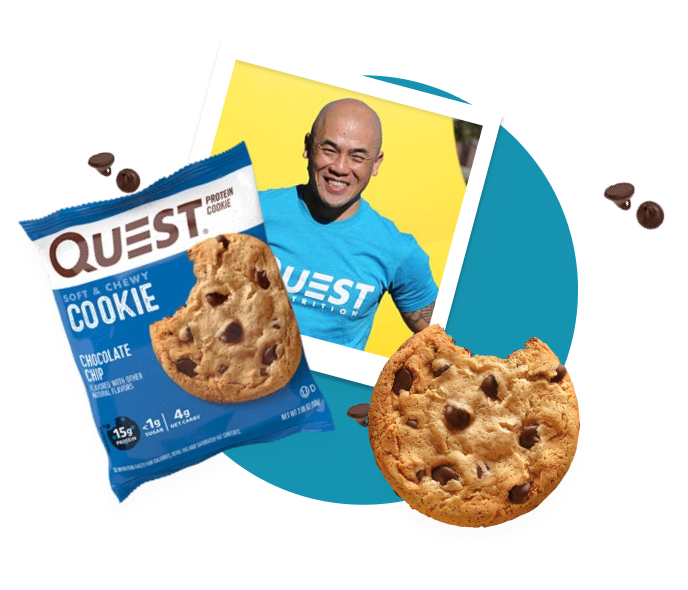 "I reward myself for a job well done with Quest. After a tough day or a killer workout, Quest feeds my soul. The protein satisfies my cravings while the low net carb and low sugar keeps me lean. Quest motivates me with flavors that keeps me young with a playful mindset." BRIAN NGUYEN (@DRAGONMASTERBRI)
NASM CERTIFIED MASTER PERSONAL TRAINER
Our Culture
Our goal is to support people on their personal quest. That's what motivates us every day to continue to innovate, iterate and perfect our foods for our fans. Because we're all #ONAQUEST together.